Updated February, 26, 2023 – Evidence-based websites can be hard to find, especially for expecting and new parents inundated with opinions and advice on "What's Best for Your Baby." Add in a pandemic and constantly evolving news, and parents can access thousands of websites with conflicting information. Below are The Best Newborn Care Websites You've Never Heard Of. These are our night nurses' favorite evidence-based sites for newborn and postpartum care to help parents separate baby care fact from fiction.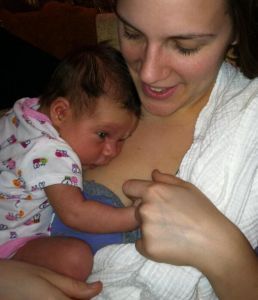 The Best Newborn Care Websites You've Never Heard Of
For Your First Week Home
Newt – The Newborn Weight Tool is an online calculator that "allows pediatric healthcare providers and parents to see how a newborn's weight during the first days and weeks following childbirth." If you're concerned about your newborn's weight loss this tools tracks growth to identify weight loss or weight gain issues.
The National Perinatal Association has compiled essential information and resources for use during pregnancy and breastfeeding. Info is for parents, healthcare providers and educators in the perinatal space. COVID19 information is continually updated, as well as listings of medical help, community assistance, and mental health resources.
LactMed Database – Searchable database of medications that are safe to take while pregnant or nursing. If a medicine is deemed unsafe, the site suggests alternatives. All data are derived and updated from scientific literature and fully referenced.
From seasonal allergy meds to depression and anxiety medications, the answer to if your medicine is safe is usually yes. But the National Institute for Health's LactMed Database tells exactly medications are safe to take while breastfeeding and which are not. For medications which may be contraindicated during nursing, LactMed names safe alternatives.
Postpartum Support International trains and connects mental health professionals to those in need of postnatal mental health support. Use these resources for dads and partners and non-binary parents, as well as moms. You can receive support online or in person.
Getting Ready to Go Home from the NICU– While it's not uncommon for some babies to need of a little extra time in the hospital, having your baby stay in the Neonatal Intensive Care Unit (NICU) means needing extra support and information. The March of Dimes website provides step by step information so parents know exactly what they can expect when transitioning from hospital to home.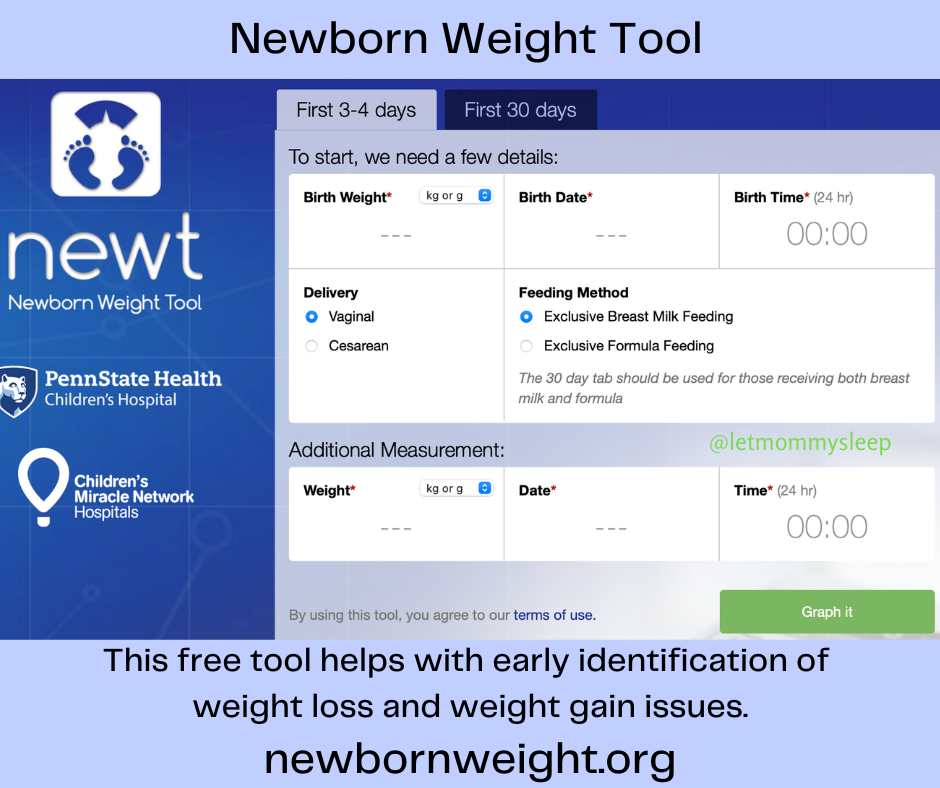 The Best Newborn Care Websites You've Never Heard Of: Breastfeeding
It's hard to pick one breastfeeding resource when there are so many wonderful sites out there. Two of the most highly respected and comprehensive are KellyMom.com and La Leche League.
However, there's a lesser known site that is all about the "how-to's" of nursing – The International Breastfeeding Centre's Breastfeeding Videos. These are real-life, instructional videos to help with breastfeeding. Demonstrations of what good drinking looks like and how to distinguish "nibbling" from efficient nursing are just 2 examples.
The Best Newborn Care Websites You've Never Heard Of: Soothing and Sleeping
Soothing: This list of 12 Soothing Techniques can help you find the perfect way to help baby feel comfortable, pass gas or get lulled to sleep. Even when attempting every soothing method, sometimes babies just cry. Remember that your baby's preferences may change so a checklist can help when a method that used to work, doesn't anymore.
Sleep: The Baby Sleep category on the LMS website contains age-appropriate sleep schedules and a step by step outline for babies to sleep through the night. We also have answers to frequently asked questions about napping, sleep cycles and more.
Colic and Crying: PurpleCrying.Info helps parents understand that "colic" is actually a very normal developmental phase. Knowing that the crying can be somewhat predictable can help ease frustration. This site also has tools to help if you're having extreme frustration or thoughts that scare you.
In addition to these websites, you can always visit our Newborn and Postpartum Care Resource Center. This is our continually updated guide to answer new parents' frequently asked questions. You can also sign up for personal support. We're here for you in-home or virtually.