Trying to manage screen time and safe internet use for our kids seems to be on every parent's mind. Balancing responsible and safe internet use is pretty hard when new apps, games and websites pop up quicker than we can research them. Children also use laptops at school and need to be computer literate for all their work! And of course, most spent a year learning from a computer in 2020. How to Activate Parental Controls on Your Child's Devices shares info on how to make iPhones, iPads, Google, ChromeBooks multi-player games and YouTube a little safer.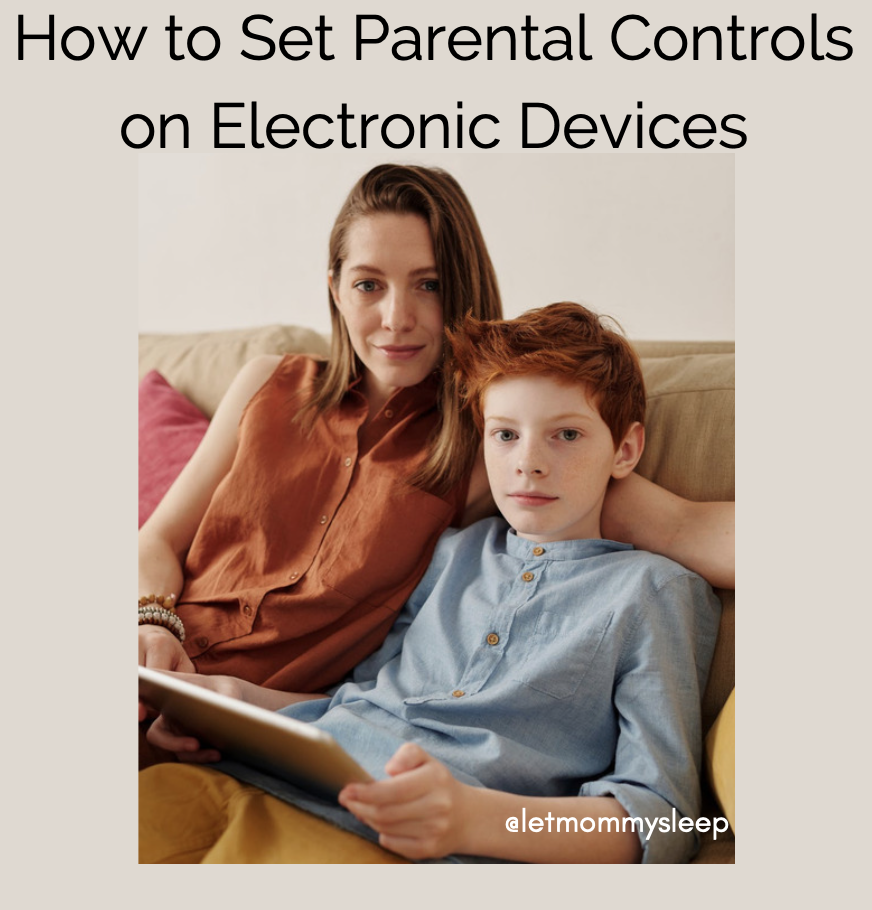 Parental involvement and screen time limits help keep children from damaging content their brains aren't mature enough to process. Aside from those 2 good practices, below are step by step directions to activating parental controls:
How to Activate Parental Controls on Your Child's Devices
Setting Content Restrictions on an iPad, iPhone or Mac:
Parents can choose what content is suitable and what's not by accessing the area called Screentime in the iPhone/iPad Settings. In "Screentime" you'll see that restrictions can be set to filter out explicit material, but don't stop there. Filtering out explicit material is good of course, but you can go deeper in to the Content Restriction area to control access to specific types of media. Here's what we mean:
go to Settings
click Screentime
select Content and Privacy Restrictions
hit Content Restrictions
At the bottom of this screen you'll be able to click "Use Screen Time Passcode" to enter a 4-digit passcode to access the next section. This is a different passcode than the one used to open the phone and should only be known by the parent.
After choosing and confirming your passcode, you can access Content Restrictions and choose what ratings you feel are appropriate for: Movies (R, PG-13, PG, G), Books (clean or explicit), Apps, TV and Music (all ages, age 7+, age 14+).
Website Blocking
Once you've chosen the appropriate ratings, scroll down to the section for Websites. There are websites that are Always Allowed and those that are Never Allowed. To block a website and put it on the Never Allow list, simply:
Scroll down on Never Allow
Click "Add a website"
Enter the full website name. Example: http://www.reddit.com
In addition to obvious adult content sites, you might consider blocking sites a child could accidentally stumble upon. Reddit for example, isn't a site my 12 year old will actively seek out, but popular news and memes often originate there. So Reddit threads may come up first in search results for "funny cat meme," or another innocent search. Clicking on that search result puts him on Reddit which is fine in itself, but now he's literally 1 click away from content inappropriate for his age.
What About Fortnite?
The Screentime area accessed only by your passcode also allows you to set up restrictions on social/multl-player video games like Fortnite. This means that strangers can't "friend" or speak to your child without your permission. Only players accepted by you can access play with your child.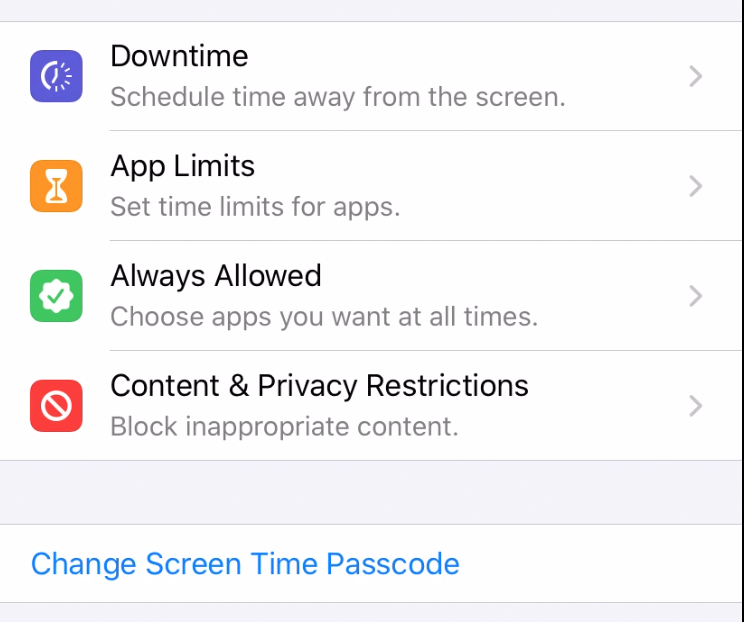 Family Sharing – What is it?
For both iPads and iPhones, you may also want to set up the Family Sharing feature – 5 devices are connected with one account with one person who is in charge. For children under 13, there are automatic defaults that happen such as children being unable to purchase content without consent of an adult, but you can attach that restriction to any account on the Family Share plan, which will let you know exactly which apps older kids are downloading.
Use a Parental Control Device like Gryphon
What's Gryphon? Gryphon is a free-standing device that is placed in the home and requires download of an app to set up. The WiFi Parental Control app allows you to filter inappropriate content, view each devices browsing history and suspend internet use. You can also set screen time limits.
How is this device used? In addition to easy-to-use parental controls, the Gryphon gives all of your devices an extra layer of network safety by blocking ransomware and malware from coming in your home's network. It protects your internet from hackers (no one will be able to access your baby monitor), but also manages and restricts access on each device. There were other items similar to Gryphon like Koala Safe or the Circle by Disney but those items have been discontinued.
Can it protect our devices too? The nice thing about this device is that parents can control all their kids devices from one central location so your 7 year old can have different restrictions than your 14 year old. Additionally the Gryphon offers malware protection for all connected devices.
How to Activate Parental Controls on Your Child's Devices to Make Google Safer:
Go to Google.com
Click "settings" (located in the lower right corner on a computer, and in the 3 horizontal bars on the upper left on a phone. )
Click "Filter explicit results" if using a phone.
Check the "Turn on SafeSearch" box on Safe Search Filters on a computer.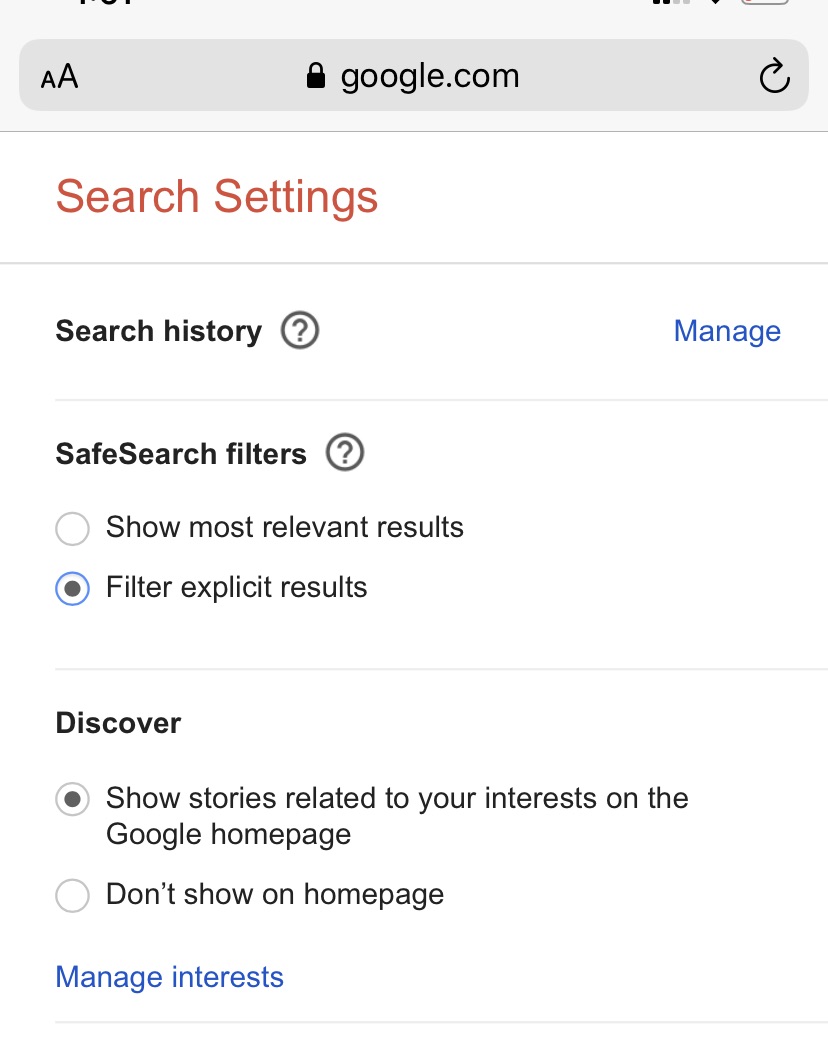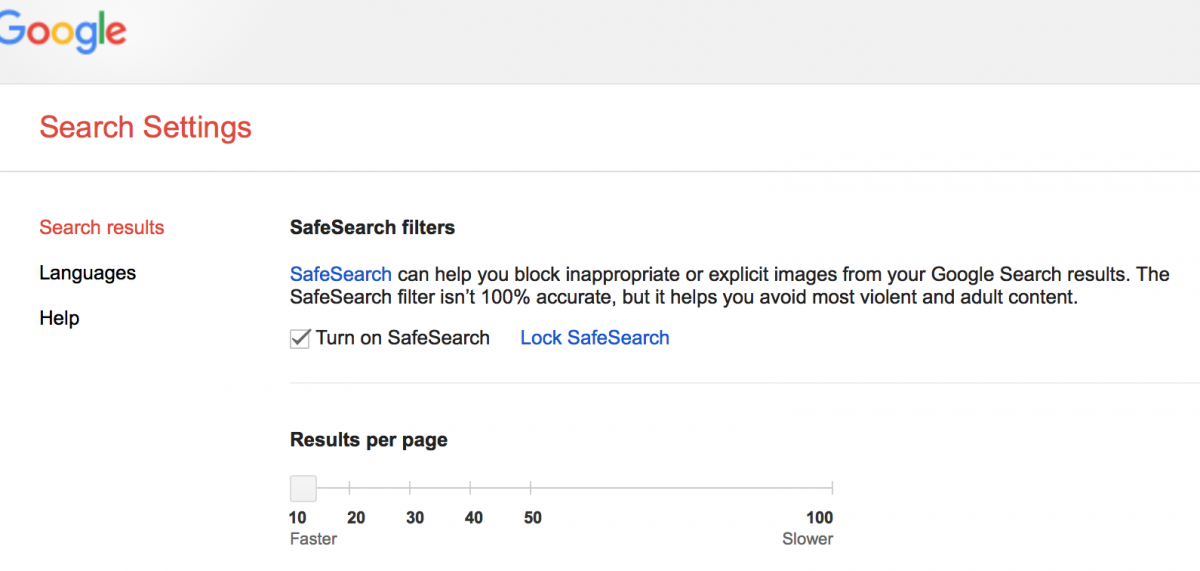 ChromeBooks and Android Devices:
Schools are increasingly requiring Chromebooks for elementary and middle schoolers and because of their price are a common choice for younger users. Chromebooks allow teachers to communicate with the class and monitor learning app use and help kids to learn basic computer skills by completing writing assignments via GoogleDocs. Here's how to keep a Chromebook safe:
1. Since Google is the default search engine, be sure SafeSearch is enabled (see above).
2. In order to block websites or content, a Chromebook requires the installation of "Chrome extensions" which are separate applications that can be dowloaded or purchased from the GooglePlay store. As the name implies, this is just like Apple's App Store and works the same way:
– To access GooglePlay, simply type it into the Google browser.
– Type "website blockers" into the GooglePlay search field.
– You'll see 5-10 choices of content blocking Apps that are free to download. Once you download them, you are able to type in specific sites or words to block. Once downloaded, these Apps can be accessed in the device's settings and will also stay in the top right corner of the web browser. BlockSite is the most popular App but there is no harm in downloading as many as you like.
What About the School Laptop?
While schools should be putting age appropriate restrictions on content, they may not be able to control outside Apps. For example, the popular reading app MyON is used in schools for students from K- 12th grade. Be sure your child's MyON settings are appropriate for their age. Your child's school may not be able to set restrictions for each students account based on age so parents should know they needto monitor this and other apps as well.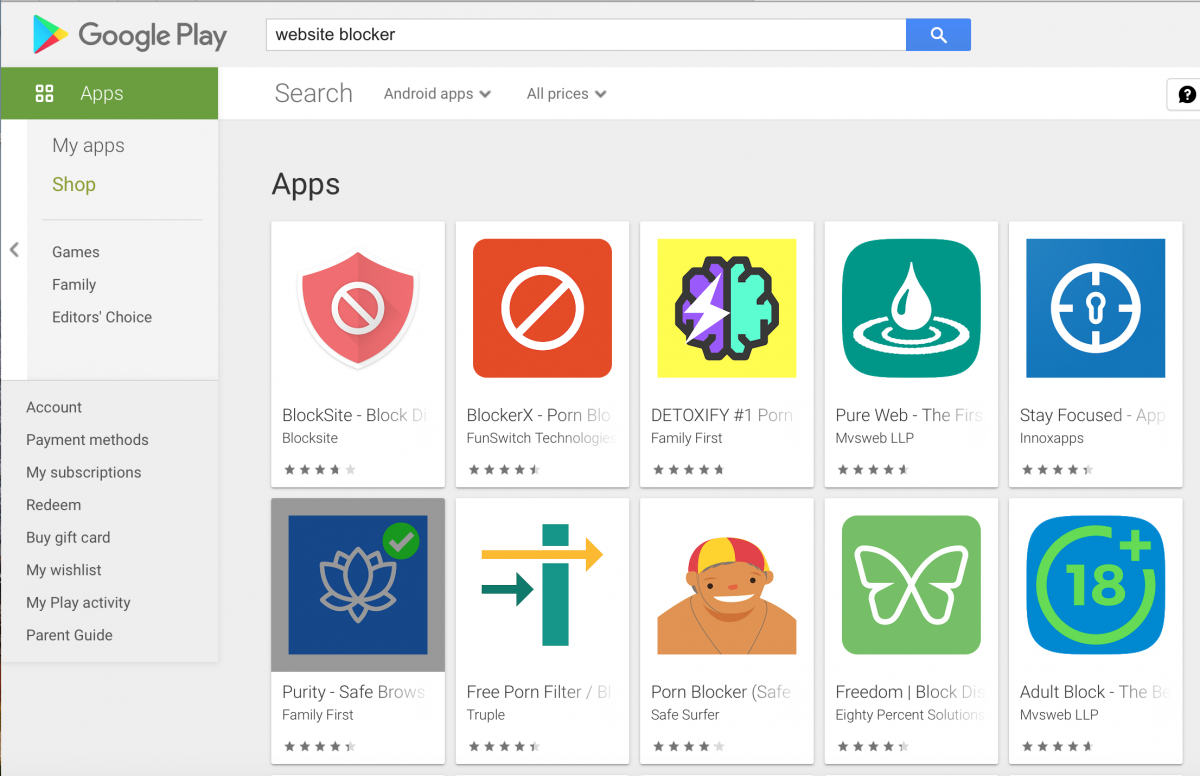 Filtering YouTube Content:
We've written before about YouTube Kids and how it's mostly safe, but videos depicting suicide, sex and violence can still get through. Ensure this doesn't happen by doing the following:
On YouTube Kids Turn Auto-Play Mode OFF the: located in the upper right hand of your screen turing auto-play OFF ensures kids don't get taken down the wrong path by having videos continually running.
Keep Restricted Mode ON when using regular YouTube. This is found under Settings on YouTube.com.
The algorithm isn't perfect. With millions of videos uploaded every day and filters need time to check each one, questionable content definitely gets through. When videos are posted and then shared, each new version is another video YouTube needs to "catch".
Even with all the locks, restrictions and rules available, inappropriate content is still going to get through. There's no substitute for parental involvement. Your restrictions are also only as good as the rules other parents put in place. If kids are playing on devices together, it's okay to ask other parents what their screen time rules are. Insisting that devices be used while parents are present and keeping an eye on kids' activity shows kids that the internet is a serious place. Parents can have expectations of kids' behavior online just like in the real world. For more guidance implementing sensible internet rules, check out the AAP's Family Media Use Plan for families.