Worried your baby will "fall back" on sleep? Read this!
For parents of little ones, life revolves around sleep, and nothing wreaks havoc on sleep like Daylight Savings…there's a BIG difference between waking up at 6am and 5am!
If you'd like to keep baby on schedule, it's important to note that babies love for things to be done gradually; they don't respond well to a "cold turkey" approach. One way we can help babies through Daylight Savings is by gradually falling back an hour. Don't worry if you can't start exactly 10 days before November 1, any success you have in pushing up baby's bedtime will only help when it's time to turn the clock's back.
For a baby that typically goes to bed at 7p.m., you might try this about 10 – 14 days in advance of Daylight Savings:
Saturday/Sunday/Monday: Bedtime at 7:10- 7:20
Tuesday/Wednesday/Thursday: Bedtime at 7:20- 7:30
Friday/Saturday: Set bedtime for 7:40- 7:50
Sunday, November 3: 8 p.m. bedtime, which will actually be 7:00 on the day of Daylight Savings!
Of course these best laid plans might not work. Babies are pretty notorious for *not* reading blogs like this and having down-to-the-minute schedules, so if your baby wakes up early for a few days after daylight savings, that's perfectly normal. This is a parentign reality that belongs in the "this too shall pass" category. But if you are a parent who really wants to keep baby on a schedule we recommend the gradual approach outlined above.
For more information on Daylight Savings and sleep, watch our tips on WJLA below!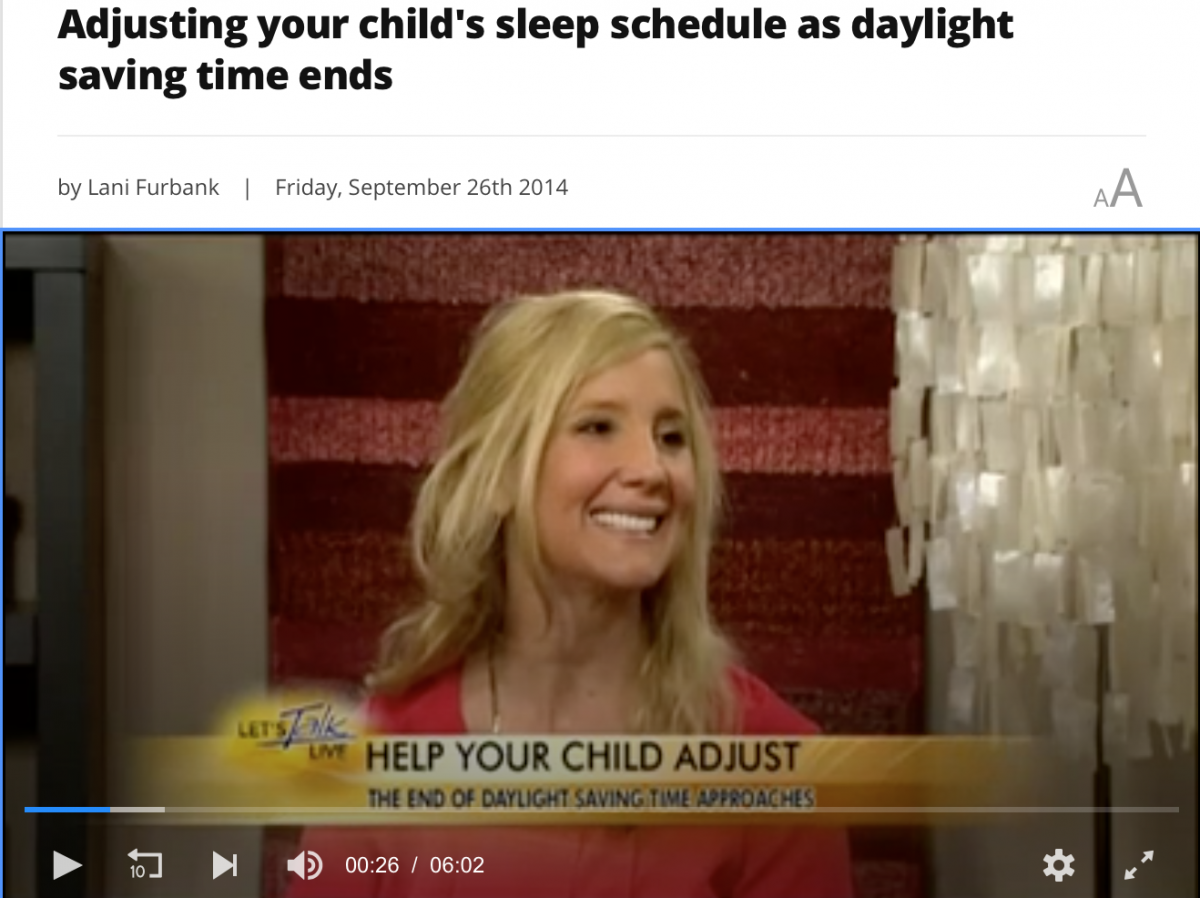 2021
(5)
2020
(37)
2019
(30)
2018
(9)
2017
(17)
2016
(12)
2015
(15)
2014
(16)
2013
(18)
2012
(4)