updated October 5, 2023 – Now that you've got the lay of the parenting land, you've probably noticed you're incredibly busy yet sometimes bored! We hope this blog 50 Activities to do with Baby in Chicago can give a inspiration to get out of Groundhog Day or just get out of the house. Our team of certified newborn caregivers and postpartum doulas contributed to these tried and true 50 activities that are also fun for parents and older kids.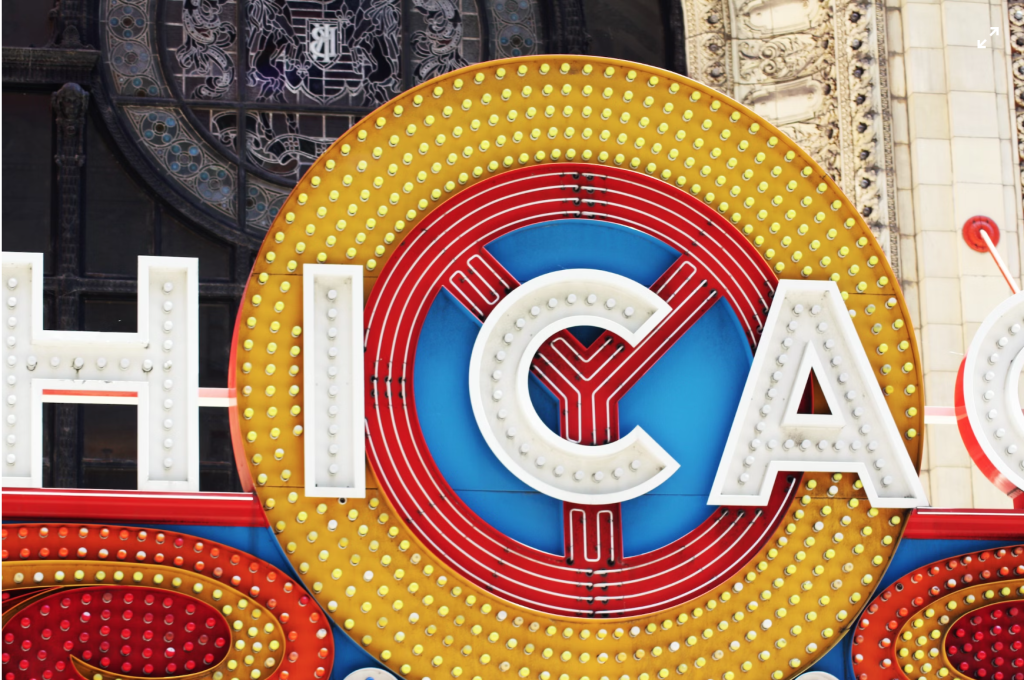 50 Activities to do with Baby in Chicago: 1-25
Create a pottery keepsake with baby's hand or footprint at a "paint your own" cafe. This a great sensory activity for infants and toddlers, not to mention a one of a kind grandparent gift.
Blow up balloons and let your infant hit them in the air! Or let the air out to hear that sound that's sure to make them laugh!
Stroll a garden, zoo or nature center. When they're big enough, put newborns in a carrier face out so they can take it all in.
Make a video to share with family/friends
Head to the library…for storytime or open play. This is a favorite among parents and nannies.
Get on your newborn's eye level for tummy time  
Visit a park; babies love to watch older kids, it's how they learn to play.
Multitasking parents can join a stroller fitness class. You get to socialize, exercise and have your baby nap all at the same time.
Pack a simple picnic. Lay on your backs and marvel at the sky and the leaves.
Set up an email address for baby and email photos, memories and messages of love to open when they're a teenager.
Kitchen dance party! The classic go to for nighttime babysitters and nannies!
Grow a baby-sized garden out of kitchen scraps…it's very easy and you can do it indoors.
Compose and record a personalized song
Give baby a daytime bath just for fun
Let your solid-eating baby "paint" with baby food, yogurt or squishy fruit…add food coloring for more fun!
Strap baby into a carrier and take a hike
Put some food coloring into water and let baby mix the colors, or watch you make color changes.
Immerse yourself in baby in the visual beauty of an outdoor sculpture garden or park
Manipulate some nesting cups or soft blocks
Turn out the lights and play with a flashlight or neon glow sticks. Bonus points for doing it in a small room where your baby can throw them around!
Put Cheerios, beads or rice in an empty water bottle to create your own shaker
Shop at a farmers' market, try the free samples if your baby has started solids
Let your infant's inner artist come to life during tummy time
Give baby a wooden spoon to "help" with cooking meals
Lay under a tree and watch the leaves sparkle
50 Activities to do with Baby in Chicago: 26- 50
Enjoy learning a new skill by learning baby sign language for free
Stimulate senses with soft textures and squishy toys
Make a puppet show starring baby!
Look at and talk about photos of friends and family members. This is a baby bedtime routine our postpartum doulas like.
Join your neighborhood MOMS club – it's only $25-$30 per year and they design paydates with social distance in mind.
Gaze at walls of colorful fish and small animals at a pet store.
Check out a drive in movie...bonus: baby falls asleep on the way so parents get to watch a grown-up movie!
Play ball! Roll a ball back and forth with baby
Watch the sky for airplanes, birds, and helicopters
Take a ride on a kid-sized train…did you know there were so many choices?
Make a reservation to explore the Morton Arboretum. Nature is endlessly fascinating to baby..and adults!
If it's hard to talk to your baby, just narrate the newborn care you're doing when changing diapers, swaddling etc.
Let baby shake or bang some musical instruments at home, pots and pans are a classic!
Go camping indoors
Shake a parachute/blanket in different rhythms
Take a historic walking tour with baby in the carrier.
When baby is able to sit up on her own well, give her a ride in a laundry basket!
Visit a sprayground, they are open and deemed safe right now
Blow bubbles and let baby pop them! Bonus points for those super-big bubbles
Play dress up with different hats to make baby laugh
If you can't get out to classes, bring gymnastics to baby
Step up your nightlight game with an LED projector
Collect flowers or leaves and dry them in the pages of a book
Let baby kick in sand or dirt
You can baby fall asleep on you while you're holding her. Parents, night nannies, nurses and doulas all unanimously promise you're not creating any bad habits.
How About You?
Are you in the Chicago area and have family friendly and toddler activities to add to this list? Let Erin know on Instagram…she's a mom of 3 and the owner of LMS Chicago! In addition to all this, Erin is an expert in newborn care, postpartum doula support and hiring excellent Night Nurses.