Considering an au pair? Read these common questions and answers in Should I host an au pair to see if this international nanny option is right for your family.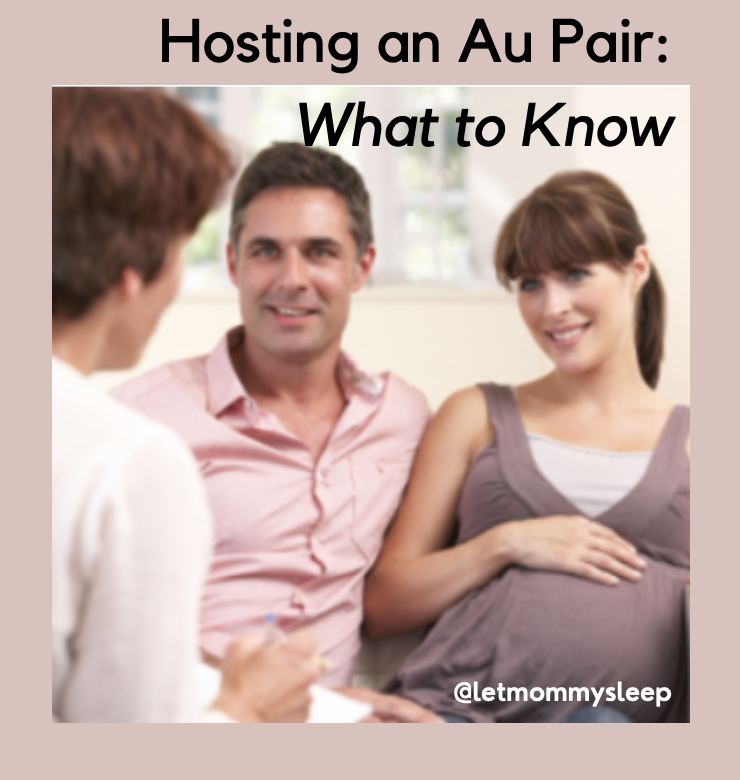 Thinking about live-in child care? Read our common questions and answers for families considering an au pair.
How does the process work?
First, you should register with an agency or even several agencies. Jaclyn Perovich is a former au pair, current host mom and Cultural Care consultant and notes that it's perfectly fine if you need a placement quickly. You can also register if care is needed down the road or if you are just exploring the option of au pair care.
Once you're registered, you can start looking at au pair resumes and even email them for interviews. A Placement Manager will then call within 24-48 hours to help go through the au pair's applications, narrow down your family's specific needs such as if a family has twins or triplets. The selection deadlines needed to secure a particular au pair with you will then be shared. This is important because the au pairs travel will be determined by your start date.
At Cultural Care, in addition to the agency Placement Manager, a Local Childcare Consultant (LCC) will contact you as well. This is the person in your geographical area who will be your local support throughout the year. The LCC also conducts in-home interviews with families. They also provide orientation for both the family and au pair upon arrival.
What happens if the arrangement isn't working out?
If things aren't working out with the host family and Au pair then the local consultant will conduct a mediation. A "rematch" will occur if the relationship does not improve. If you're the host family, you'll need to find a new Au pair and the Au pair has 2 weeks to find a new host family. The agency will help you with both.
It's recommended that parents set clear expectations and even over-communicate their needs. Ideally this should happen before the au-pair begins, to set the placement up for success.  After talking with the au pair, it's recommended to follow up with an email to the au pair. Then before the au pair arrives, also leave a hard copy of instructions in the home.  
When can the au pair work?
An au pair will work up to 45 hours of childcare per week, scheduled around your families needs.
Can an au pair work with newborns?
Au pairs can provide newborn care, however, they can NOT be the sole caregiver for children under 12 weeks. They are typically more of a "mother's helper" for babies under 12 weeks.
Should I Host an Au Pair? How can families be sure their au pair is trained properly?
Reputable au pair agencies provide safety and child care training for caregivers. Cultural Care Au Pairs for example, conducts four day reviews of child safety and development at the company's training school in New York. They also require a classroom course on driver's safety taught by the Red Cross and the Red Cross Full Service Training in adult and pediatric CPR/AED and First Aid.
Other agencies such as Au Pair Care have "Au Pair Academy" where caregivers can choose specialized curriculum such as infant care or toddler based learning, in addition to basic safety and childcare trainings.