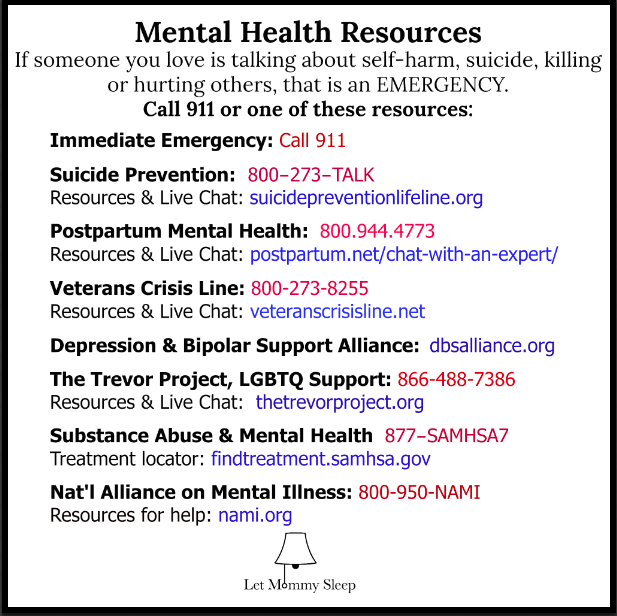 Mental Health Resources for those who are experiencing depression, anxiety or thoughts of self-harm and suicide.
If you or someone you love is having thoughts like this, it is an EMERGENCY. It doesn't matter if you are a new mom, new dad or don't have kids at all. There is help for you.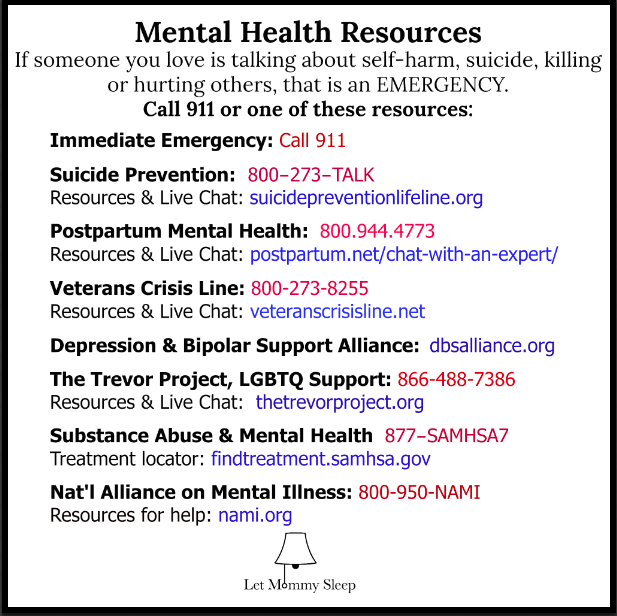 If you have another resource please let us know.
2021
(5)
2020
(37)
2019
(30)
2018
(9)
2017
(17)
2016
(12)
2015
(15)
2014
(16)
2013
(18)
2012
(4)