Designing the nursery is a wonderful way to connect with baby before birth but the most important part of nursery planning is safety. Creating a Safe Nursery for Baby shows you how to make a nursery that is as cute as your newborn but still practical and safe.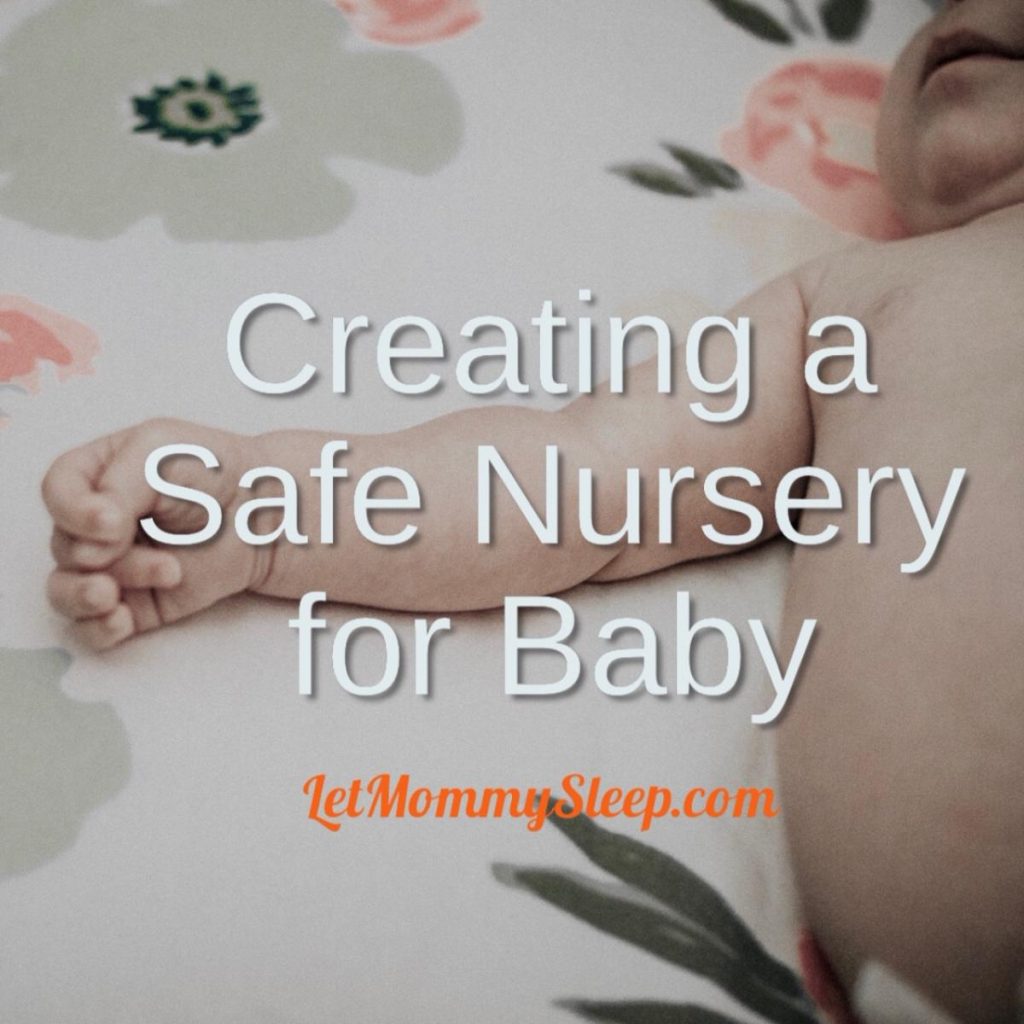 Creating a Safe Nursery for Baby
Toxic Fumes
You should paint your nursery with low-odor interior paint, and do so early enough so any odors can fade. The same is a good idea with the nursery furniture. Put it together with plenty of time to spare and be sure that only non-toxic paint has been used.
Air out the new crib mattress until baby needs to sleep there.
Leave all furniture drawers open to air them out until needed.
Consider hardwood flooring vs. carpeting to reduce dust and odors. Purchase an area rug that is sturdy and practical, as it will likely be a play area for tummy time.
Window Safety
Childproof all nursery windows with window stops or window guards.
Hang curtains or other wall dressings with properly secured materials, installing them into wall studs and/or with dry wall anchors. Never use tension rods!
Secure blinds with long, exposed cords to reduce risk of strangulation.
Furniture
Anchor all furniture to the walls to make sure it doesn't tip over, including the changing table. Materials for this are very inexpensive but potentially life-saving. Be sure to anchor into wall studs.
Consider floating shelves instead of bookcases.
Cribs should have only a fitted sheet. No stuffed animals, breathable crib bumpers only and be set up following 
American Academy of Pediatrics guidelines. 
Creating a Safe Nursery for Baby – More Tips
Consider adding a ceiling fan, which has been shown to help reduce the risk of SIDS.
Never hang a mobile too close to the crib, as little fingers can pull on them and potentially injure themselves.
Childproof all electrical outlets with plastic outlet protectors.
Avoid floor lamps, which can tip over or be pulled over.
Install and regularly check smoke detectors.
Install a baby monitor.
Remember that twins and multiples need to sleep in their own cribs
Having these safety measures in place will reassure you that your little one is secure, comfortable, and safe. With this in place, in conjunction with cute and sweet décor, you can rest easily!