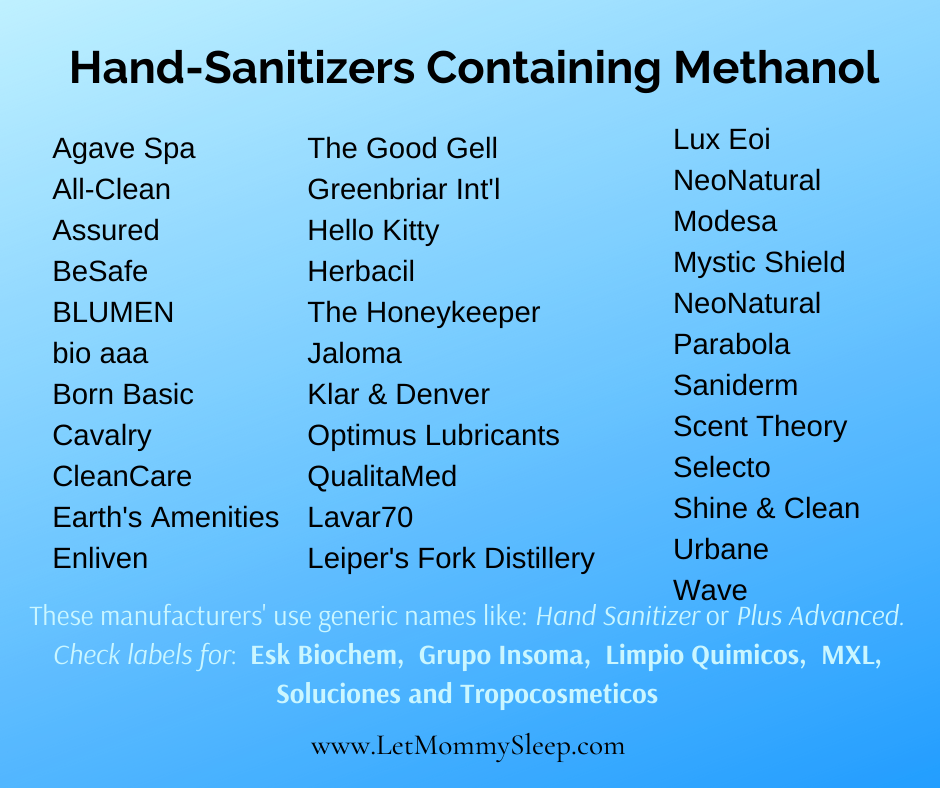 Just because they sell it, doesn't mean it's safe. Throw away these hand sanitizers immediately.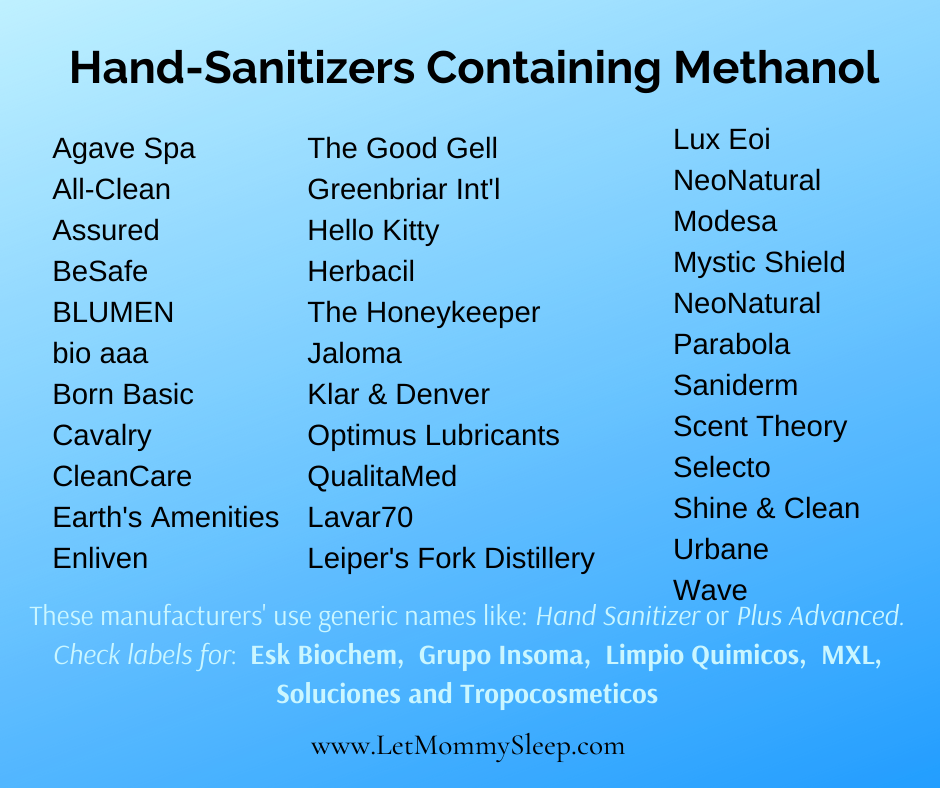 If you have any brand name or "manufactured by" hand sanitizers on this list, please throw them away immediately. The FDA has reported a "a sharp increase in hand sanitizer products that are labeled to contain ethanol (also known as ethyl alcohol) but that have tested positive for methanol contamination." There are 87 known contaminated products and all have been recalled, but many have made it out to consumer shelves. Even a trusted sounding name like Hello Kitty or NeoNatural may contain methanol.
Methanol can be toxic when absorbed through the skin or ingested, and can be life-threatening when ingested. The FDA has already received reports of products causing blindness, hospitalizations and death.
Be advised also that many contaminated products are simply labeled "Hand Sanitizer." If you have one of these generic names sanitizers please check the label for the manufacturer name. Products with the following manufacturer names have been recalled: Esk, Grupo Insoma, Limpio Quimicos, MXL, Soluciones and Tropocosmeticos.
As we always say, "just because they sell it, doesn't mean it's safe." Please check the full list of recalled products and FDA statement here.