Subscription boxes can be used to count down to baby's arrival or help new moms and dads in the first few months of baby's life. Our round-up of unique subscription boxes for new & expecting parents is below!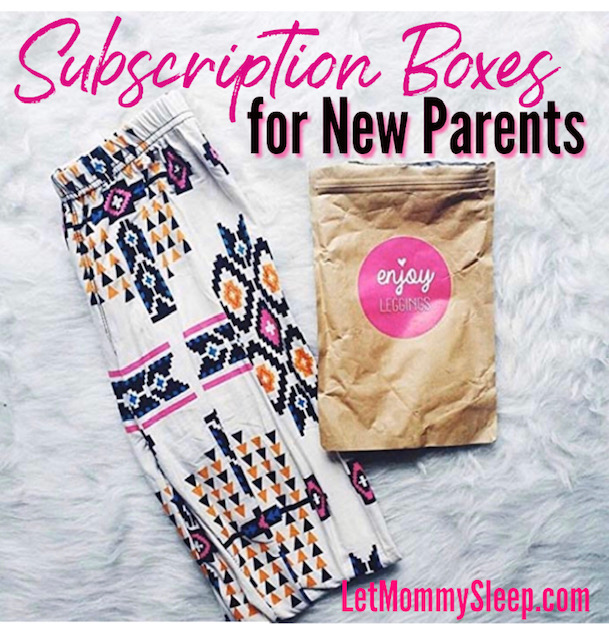 Expecting and new parents usually have everything they need for baby. Travel apparel, diapers, nursery decor and fun onesies fill their homes but many parents forget about themselves! We researched subscription boxes just for new moms and dads because these boxes are more than a gift, they're a reminder for parents to care for themselves. For families that are spread out and for parents who put self-care last on their list of to-do's, a subscription box just might be the perfect gift.
Here are a few of our favorites:
Bean Box Coffee Sampler  This box hardly needs an explanation but for parents who love coffee and the caffeine that comes with it, this 6 month subscription is a perfect pick me up for postpartum parents. Each month's box includes 4 different sample size coffees from local Seattle roasters. 
Leggings Subscription: A unique gift after the postpartum phase these leggings of the month ensure moms are cozy and comfortable. It can be hard for moms to find time to shop for themselves after baby is born, so they might look forward to receiving these cute leggings and the thoughtfulness behind them. 
Date Night in a Box: Couples can reconnect without having to leave the house or hiring a babysitter with these simple yet unique "dates." The inventors of Crated with Love are a family therapist and her husband, and together they've designed activities that aim to "inspire laughter and create quality one-on-one time" at home.
FaithBox: The mission of Faithbox is to "help inspire positive Christian living by helping people grow in their faith journey." For exhausted new parents, this subscription can be a considerate gift to help stay connected to their faith. Each monthly Faithbox has an uplifting theme and includes a daily devotional, book and other products from companies that do good.
TheraBox: TheraBox is the #1 selling self-care box and with the tagline of "Happiness in a Box" we can see why! TheraBox includes aromatherapy items, mindfulness activities, organic bath products and much more. They promise over $100 in retail value per month and subscriptions can last as long or as short as you'd like.
And Snacks, Snacks, Snacks: Nutritious foods parents can eat with one hand are not only thoughtful but completely necessary! From international fare, to Keto choices to traditional snacks, there is a subscription box for every new and expecting parent.
Whether your loved one is pregnant or expecting, a subscription box can show you're thinking of them even when you can't be there. You can see our full list of subscription box picks on our Amazon shop!