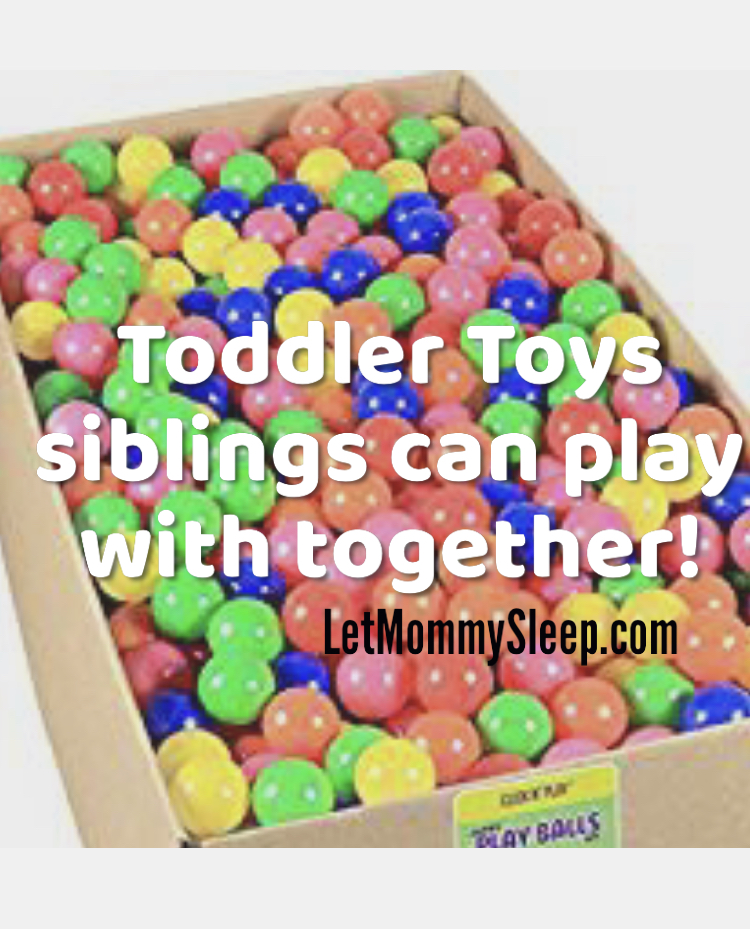 Babies, toddlers and older kids will love playing together with these toys!
A common worry parents have when bringing a new baby home is how the older kids will react. Will you have enough alone-time to dedicate to your toddler? Will the older kids (unitentionally) be too rough with baby? And as they grow, can you help ensure the kids get along? And what about twins…how will you handle 2 babies and then 2 toddlers, especially with other children in the house at the same time?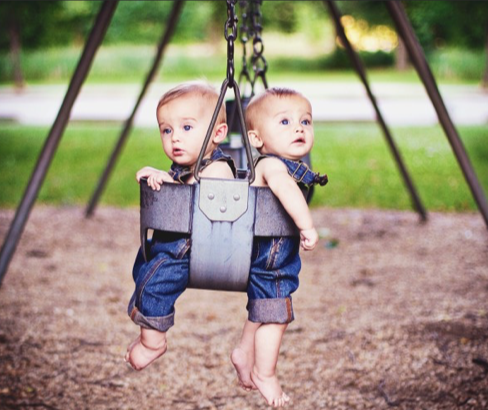 Did you know twins and little ones can sit back to back in a playground swing?! Photo via @heatherlee_wilson
While fostering good sibling relationships is ultimately up to the kids themselves, parents *can* help the process along! A Georgetown study noted what we all kind of figured anyway, that "Infants with siblings imitated more behaviour without explicit instruction than did infants without siblings." That means little ones learn from their older brothers and sisters of course! In addition to being ready with activities that will help babies learn, there are plenty of toys that your children can play with together to encourage cooperation, bonding and good old laughter.
We've got a full list of toys that young siblings will love playing with together on Amazon, but here are our Top 4 Must-Haves:
The Aqua Magic Mat is a 40″ x 60″ is colorful and meant to be drawn on, so even the youngest baby can have tummy time alongside older kids. There are some small parts to be aware of so supervision is a must when using them but otherwise this supersize play mat is perfect for kids of all ages!
Step 2's Walk-In Play Kitchen is big enough for 2 or 3 kids to cook and create together and looks like a modern kitchen! It's all wood, includes 15 play pieces and has moveable parts at all levels so even babies who aren't standing yet can get involved.
Jumbo Blocks are basically giant Legos. They're sturdy and have endless possibilities for play but you may need to buy a few sets to *really* build with 2 or more kids. In terms of bang for your buck, the 40 piece cardboard block set might be better but parents should know that each of the 40 pieces must be put together individually.
The full set of Elephant & Piggie books. Yes, $186 sounds expensive for a set of 22 books but we PROMISE your kids will adore reading these aloud to their younger siblings while building their own reading confidence. The books are warm, hilarious and sometimes have a funny twist at the end.
Oh- and if you don't have one already go ahead and buy an electric air-pump. Do not underestimate the amount of inflatables, air mattresses and pool floats that are now part of your life.
What are your favorite toys for siblings and groups of kids? Let us know on Facebook or Instagram!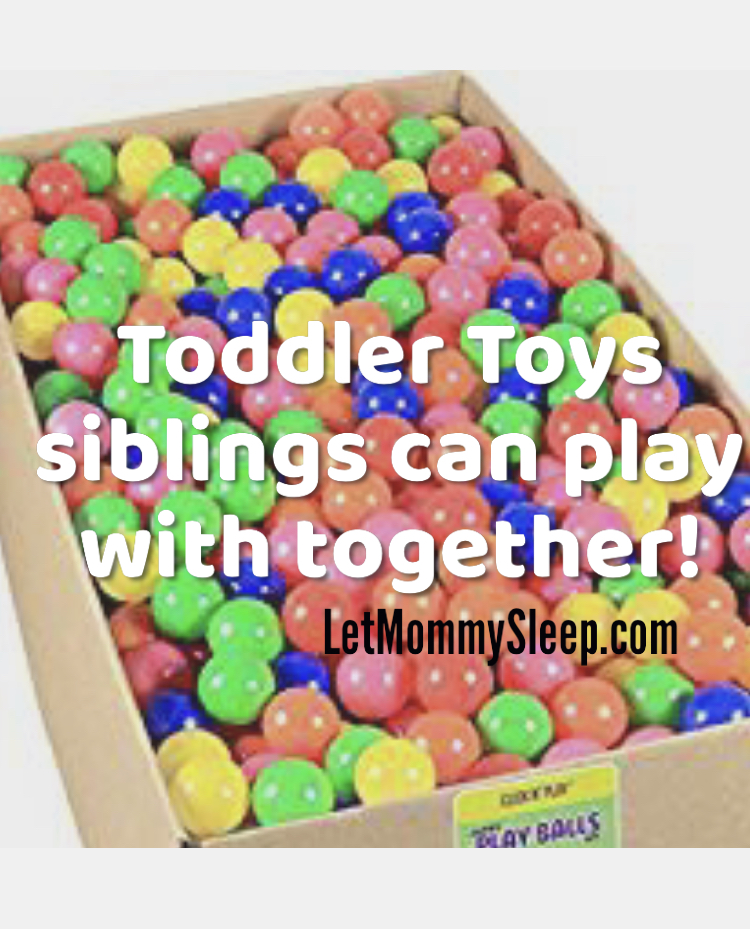 2021
(5)
2020
(37)
2019
(30)
2018
(9)
2017
(17)
2016
(12)
2015
(15)
2014
(16)
2013
(18)
2012
(4)