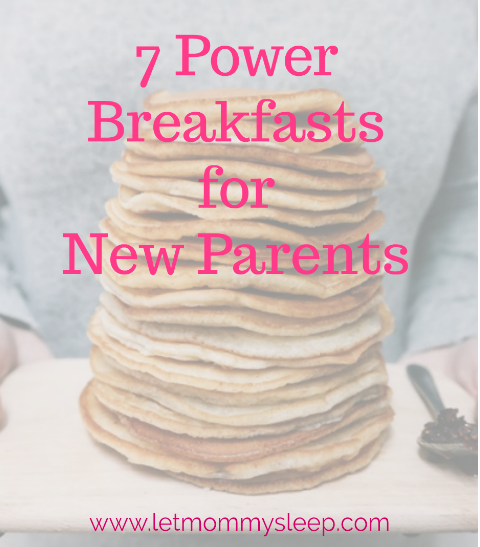 Everyone has a favorite dinner they like to bring new parents when baby is born, but what about breakfast? Here are 7 nutrient packed breakfasts to bring to brand new families -or to make yourself- for the most important and overlooked meal of the day:
Protein Pancakes
12 egg whites or 1 ½ c liquid egg whites (do the liquid egg whites, much easier)
1 c rolled oats, pulsed until ground
1 banana, mushed
1 tsp cinnamon
Mix ingredients together in a bowl. Cook like a regular pancake. Top with almond butter, greek yogurt, fresh fruit
Double the batch, freeze some and then microwave as needed
Egg Muffins
3 packages Crescent Rolls
1 package of sausage (the kind that is in a tube, not in a roll)
8 eggs
Veggies (I like spinach and/or sweet potatoes)
Cheese (I use a cheese blend)
Salsa (optional)
Preheat oven to 375
Cook sausage according to directions. Put half aside and freeze for another time. Whisk the eggs together, add salt and pepper to taste. Saute the vegetables for a few minutes until soft. Add eggs, stirring constantally. Add in sausage and cheese, finish cooking. Set aside egg mixture.
Take the crescent rolls and open them. Take two triangles and press them in a muffin tin. Add 2 spoonfuls of the veggie/egg/sausage mixture, add the salsa on top, if using. Close up the roll and repeat 12 times. Brush with one egg white and bake for 12 min at 375 until golden brown. You can wrap them individually in plastic wrap, keep in the freezer, and microwave as needed
Protein Toast
Ezekiel Bread
Almond Butter
1 banana
Toast one piece of Ezekiel bread. Spread with almond butter and 1 banana. You can add chia seeds, if you want.
Mixed Berry Protein Smoothie
1 c frozen cherries
1 c frozen mixed berries
½ c rolled oats
1 tsp vanilla
½ c nut butter (almond, etc)
1 ½ c Almond Milk
Blend smoothie together. You can put together some smoothie bags ahead of time so all you have to do is empty the smoothie into the blender and add your liquid.
Tropical Smoothie
1 c frozen tropical fruit blend
1 c frozen peaches
1 c spinach
2 t unsweetened shredded coconut
1 t chia seeds
8 oz coconut water
Ice (optional)
Mix ingredients together. Top with some unsweetened coconut. You can put together some smoothie bags ahead of time so all you have to do is empty the smoothie into the blender and add your liquid.
Overnight Oats
Fill a mason jar with the following:
½ c rolled oats
1 c almond milk
2 tsp chia seeds
1 t almond butter
1 t cinnamon
Put lid on the jar, shake, and place in the fridge overnight. Take out in the morning, top with fruit, and enjoy
Egg Frittata
6 eggs, beated
⅓ c milk
Vegetables you have in the fridge (we like sweet potatoes and goat cheese // ham, spinach, and cheese// red peppers and bacon// but use whatever you have!)
Salt and pepper
Preheat oven to Broil
Whisk together eggs, milks, salt and pepper. Set aside. In an ovenproof nonstick skillet add your veggies, saute for a few minutes until softened. Reduce skillet to medium heat. Pour egg mixture into pan, let cook for 2-3 min. Transfer to oven and let broil for 3-5 minutes, until the top is slightly brown. This saves well in the fridge for all week!
What are your go to meals? Tell us on Facebook or Twitter!