updated May 1, 2022Facebook groups, meetup, places of worship and neighborhood message boards can help new parents find support. But if you would like more formal or specialized support, Postpartum Support in Maryland, DC and Virginia is here.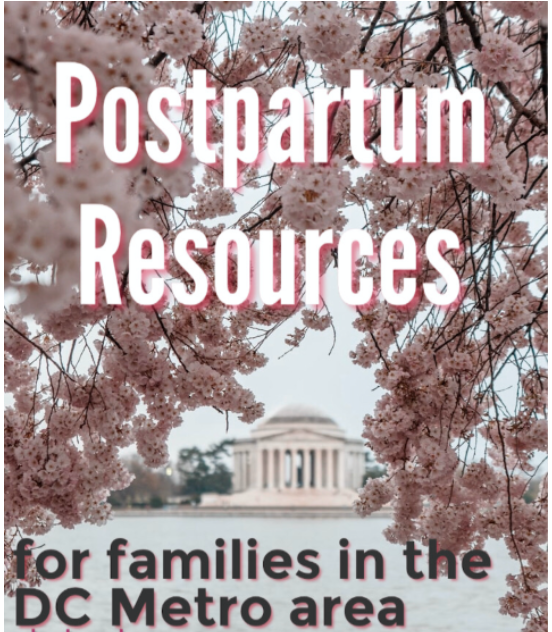 Postpartum Support in Maryland, DC and Virginia
Postpartum Mental Health Support
Perinatal Mood Disorders are the most common complication of pregnancy, with 1 in 7 mothers experiencing postpartum depression. Fathers and partners can also experience postpartum issues, called Paternal Post Natal Depression. In both circumstances, early intervention is key in helping parents' mental health. Postpartum Support International (Postpartum.net) is a non-profit with chapters in every state. Their mission is to provide "current information, resources, education, and to advocate for further research and legislation to support perinatal mental health." 
Local PSI resources for immediate and specialized help are listed by state: Virginia  Washington DC  and Maryland
National Maternal Mental Health Hotline -Call or text 1-833-943-5746.
If you're not sure whether to reach out, contact a support service or your primary care physician anyway.
Twins, Triplets and Higher Order Multiples
For parents expecting more than 1 baby at a time, a support group can be the nonjudgemental village able to offer advice, fellowship and hands-on support for the unique circumstances multiples' families face. For example, club members volunteer to assist parents with household tasks or care of older children if new babies are staying in the NICU, or a mother is confined to bedrest. Besides advice from veteran parents, multiples clubs are also known for their excellent consignment sales and passing on those expensive double strollers and gear to new families who need them! 
Children with Special Needs
 Families whose babies are born with a special needs diagnosis often have government resources to turn to for help and these resources are usually listed by county:
Breastfeeding Support
Perhaps the best known resource for nursing help is La Leche League International (LLL) and that reputation is well earned as LLL has been helping moms and consulting with medical professionals parents since 1956.
La Leche League of Maryland, Delaware and DC has email and phone support as well as in person meetings open to all who are nursing, feeding human milk or support nursing. Meetings are led by accredited Leaders who are also experienced breastfeeding parents.
LLL of Virginia and West Virginia offer meetings and breastfeeding cafes, and help mothers who are currently nursing or wish to by phone and in person. 
You can contact us anytime and we'll connect you with an IBCLC or Lactation Counselor.
Postpartum Support in Maryland, DC and Virginia: General Support
Based in Bethesda and unique to the DC Metro area, Parenting and Childhood Education or PACE Moms, offers educational and emotional support for first and second time moms. Parents are placed in groups led by mental health professionals and as it says on their website, "The combination of education and support works so well that P.A.C.E. group members usually continue to meet on their own after the workshops end." The cost for PACE is $350 for eight 2-hour sessions but perspective members should know it's a 501c3 non-profit.
Are there any resources we should add? Let us know on Facebook or Twitter.