This is a guest post to help expecting parents plan for a smooth hospital birth. It's written by Brittany Cotton a freelance writer who focuses on health and wellness.
As you're setting up the nursery, researching the best baby car seats, and filling your freezer full of meals for the postpartum months, you're definitely in "go" mode and if you are like nearly 99% of expectant mothers in the U.S., part of your birth plan is to deliver your baby at your local hospital, but you probably haven't thought much beyond that. While you're likely to have your hospital bag packed and know the fastest route to get there, do you know what else to expect when you get there?
Your doctor and parenting books can give you lots of answers, but maybe you have a few unanswered questions. Consider these tips and things to expect when giving birth in a hospital to ensure that you're better prepared for the big day:
Research Your Hospital
If you live in a smaller community, there may be only one local hospital close by. Regardless if there's just one or a small handful, it's always a good idea to do some research on the hospital. Check out things like overall grade or ranking. Ask friends or family about their experience with delivering at the hospital. Check out all doctors who are part of the labor and delivery team. Keep in mind that everyone's experience is different. It can be disheartening if a doctor or maternity unit doesn't get five-star reviews, but that doesn't mean it's all bad. Just make a note of the not-so-shiny reviews.
Take a Tour of Your Hospital
If you're signed up for a childbirth education course, part of the class may include a tour of the maternity ward. Many people are familiar with their local hospital, but it always helps to get a tour before you go into labor.
Ask Questions
During your tour, try to come with a list of questions that cover topics like visiting policies and whether or not there is a birthing center. The goal of your tour is to leave feeling more confident about giving birth. Questions are likely to pop up after your visit, so write them down and ask your OB or nurse.
Some common questions that expectant parents ask include:
Can your partner or another person stay with you in the room before, during, and after the delivery?
How does the hospital keep new mothers and their babies safe?
Are their specialists and ICU units on-site for newborns?
How long is the average hospital stay?
If your newborn needs special care, can you stay in the hospital after you're discharged?
It's important to note that the answers to these questions are likely to change depending on your delivery, the health of you and your baby, and if there are other things happening beyond your control such as a natural disaster or a pandemic like COVID-19.
Have a Backup Plan
While many soon-to-be mothers create a birth plan that they want to follow to a "T," it's good to have a backup plan. As many labor and delivery experts will tell you, babies don't care about plans and will do what they want. This can include everything from not being able to stream your favorite playlist, having a different doctor delivering your baby, or delivering at a different hospital than planned.
Plan For Any Hiccups or What To Do If You Have Insufficient Care
No parent wants to (or should have to) think about things that could or might go wrong before, during, and after delivery. Like having a backup birthing plan, you should think about what to do if there are complications during the delivery. It's also important to consider that you could receive insufficient care before, during, or after delivery. Accidents happen, bedside manners aren't always stellar, and there's sometimes the issue of miscommunication. Delivering a baby is a life changing event that will likely have you on the roller coaster of emotions.
If at any time you aren't comfortable or happy with the care you are receiving, or if you feel like you are in danger, you or your birth partner need to speak up and document your experiences as best as you can (or have your birthing partner help you).
Try To Go With the Flow
Planning ahead is difficult, and thinking about all the different scenarios during delivery can be overwhelming. While it's important to think things through ahead of time to ensure that you have the best care possible, it's also essential to immerse yourself in this experience as you enter motherhood.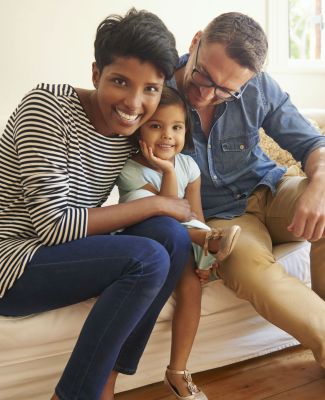 2021
(5)
2020
(37)
2019
(30)
2018
(9)
2017
(17)
2016
(12)
2015
(15)
2014
(16)
2013
(18)
2012
(4)