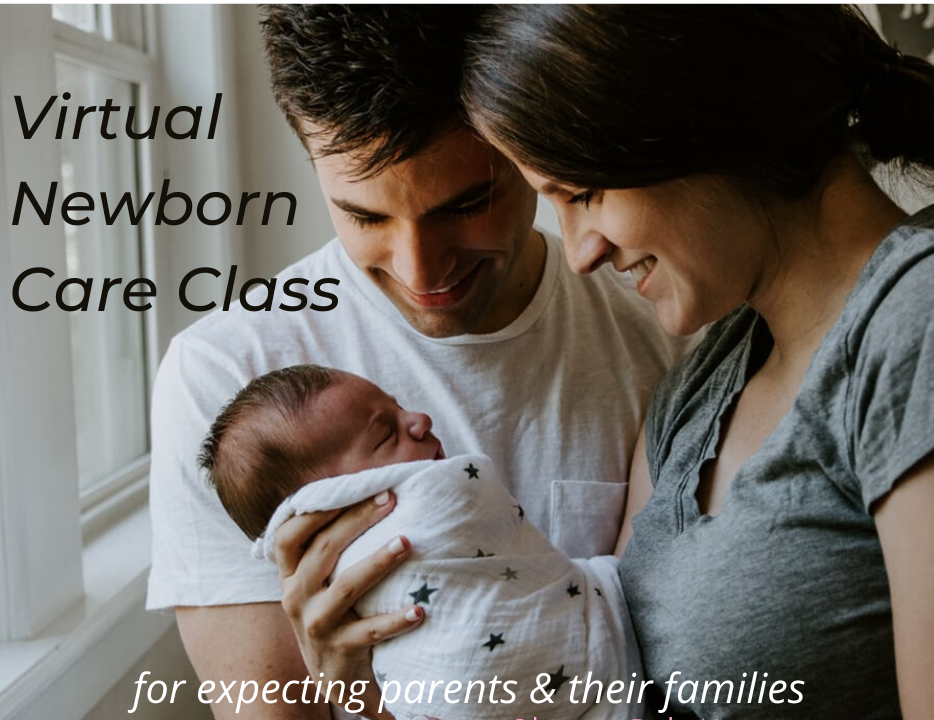 Birthing classes cover what to expect during labor and delivery but what about when you bring baby home? Newborn Care Class: For You and Your Family, also called Baby Basics can take place in your home or virtually. Our Night Nurses (RN) teach and support all things infant from common feeding issues to swaddling how-to's to safe sleep. We're also here to educate about about the postpartum phase as parents transition from hospital to home and experience physical and mental changes.
Classes include the most up-to-date and evidence-based infant and postpartum care education. They are appropriate not only for expecting parents but grandparents and anyone who is caring for baby. Baby Basics is also helpful to parents expecting twins and triplets as we talk about getting the babies on the same schedule and the logistics of caring for multiples.
Classes are taught by Registered Nurses and happen in your home or virtually. You can have as many attendees as you'd like and each class also includes a Q&A session with the RN to address your specific questions and needs.
Newborn Care Class: For You and Your Family
Class length: 1-2 hours
Cost: $100 per hour. Phone, text and email support can continue virtually (billed in 15 minute increments)
Topics Covered:
Safe sleep and minimizing the risk of SIDS
breast and bottle feeding: how to know baby is getting enough, nursing troubleshooting, feeding schedules
swaddling
soothing techniques
diapering
Basic Safety & CPR overview
baby's first bath, cord and circumcision care
postpartum mental health
How to safely set up your nursery
Night nannies or postpartum doulas wishing to take a certificate class can visit NewbornCareAcademy on Teachable to take our online class. Agencies can also schedule an in-person class for your group anytime.
Call or email us anytime to schedule your Baby Basics class, or contact us on Instagram or Facebook…we would love to hear from you!