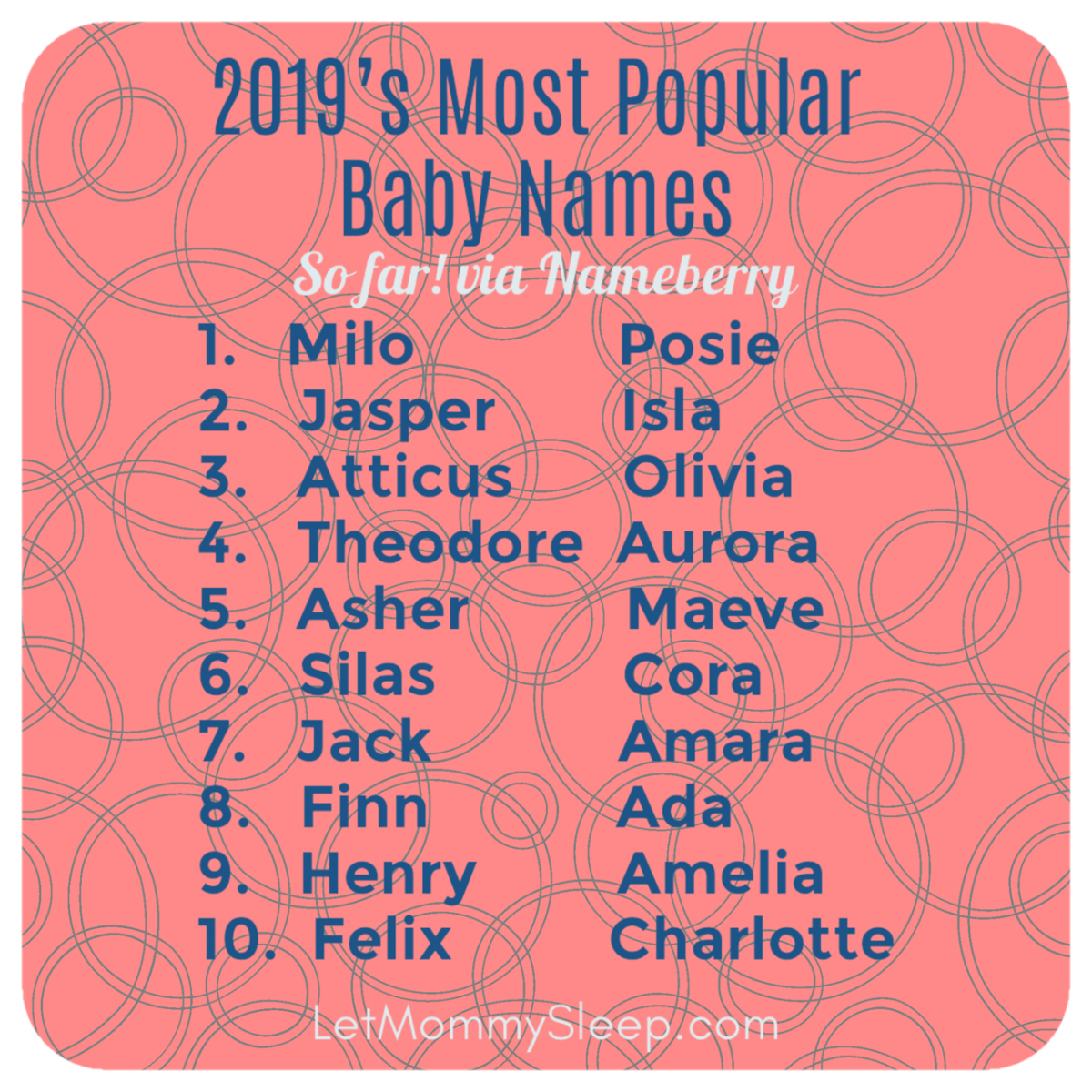 These are the leading baby names for 2019 as of the middle of the year!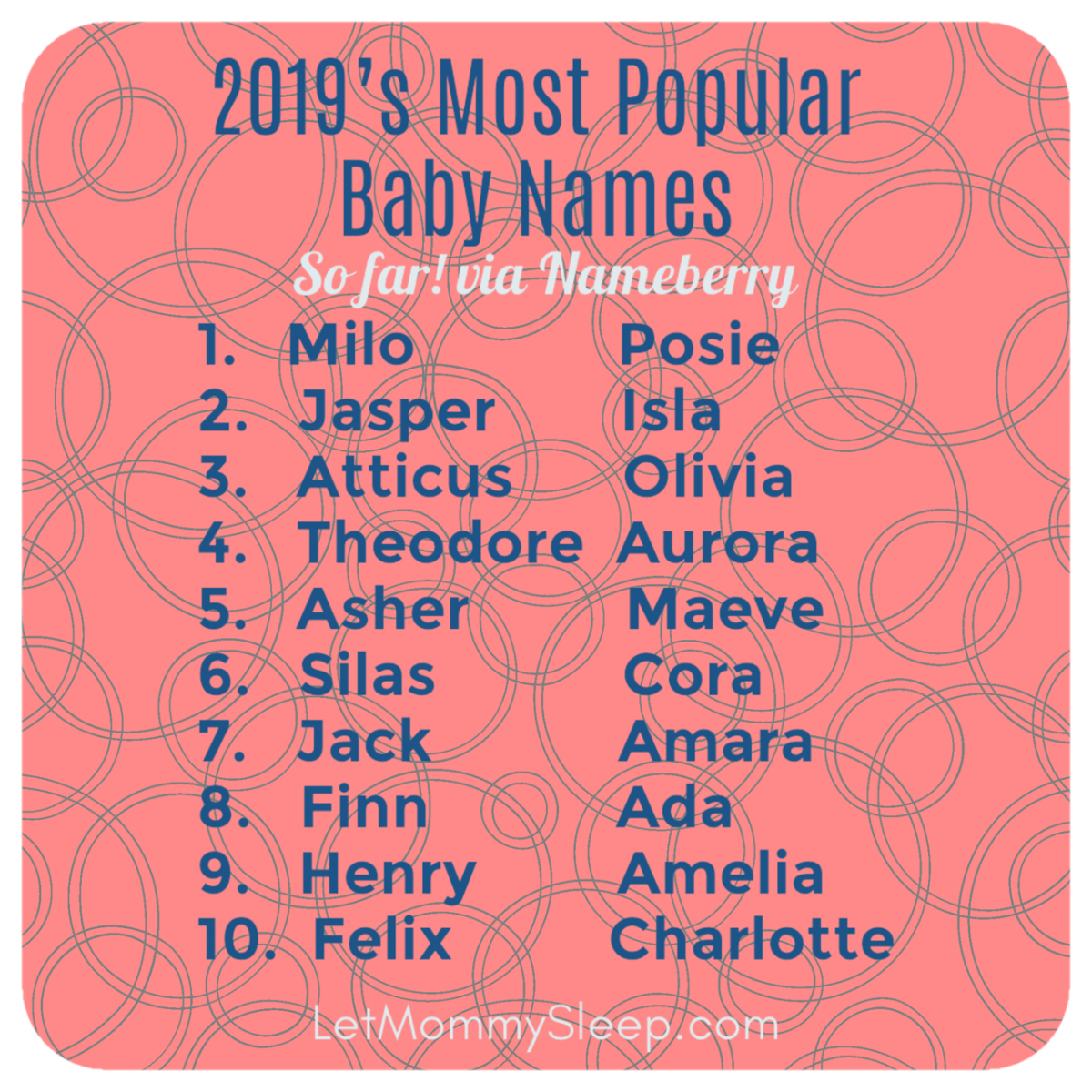 This year still has 5 months to go but the top 10 baby names seem to be trending strongly. Nameberry calculates their list of searched names in real time and only 2 names -Charlotte and Olivia- made it onto this years list from 2018. Classics such as Michael, John and Emma haven't cracked the top 10. While the site notes parents becoming more adventurous in naming, there are also some common threads such as the popularity of "Milo," assumed to be popular due to NBC's hit, "This is Us." We're not quite sure how "Posie" rocketed to #1 but the speculation is that it's combination of being a vintage and floral name has made it popular.
If you're interested in seeing regional trends, you can check the Social Security Administration's most popular baby names by state here! For national popularity, search Nameberry's Top 1000.
2021
(5)
2020
(37)
2019
(30)
2018
(9)
2017
(17)
2016
(12)
2015
(15)
2014
(16)
2013
(18)
2012
(4)