It's PRIME Day! Here are the best baby deals!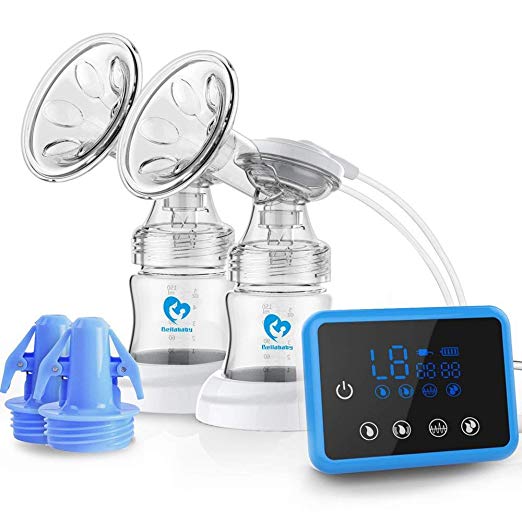 We combed through the Prime Day baby deals…here are the best ones!
Baby Carriers and Wraps: Baby Bjorn is about 20% off and includes a coupon. Baby K'Tan and other popular carriers are also having deals. This is one Prime Day category where you really have your pick of brands as they all have deals today!
Babyproofing: Lots of deals in the babyproofing department so parents can choose which type of locks and safety items they prefer.
Breast Pump Accesories: Sarah Wells Breast Pump Bag is 20% off AND there's a $40 off coupon! So this normally $180 bag is now $110! <— Lightning deal on the Lizzy bag until 4pm eastern!
The Bellababy Double Electric Pump is 52% off. This pump is small, portable and is wireless! There are few 1 star reviews (out of over 800) because of manufacturer forgetting the include the charger or other tech issues but users seem to overwhelmingly like this portable pump.
Car Seats: Graco Extend2Fit Convertible Car Seat is $199 (20% off regular price) – In addition to being appropriate for newborns then toddlers and older kids up to 65 pounds, this seat has 5″ additional leg room than other seats so child can comfortable stay rear-facing as s/he grows.
Britax is offering 30% off most carseats.
Clothes/Accesories: Kids and adult Crocs are 50% off today!
Crib Mattress: The Dourxi Crib Mattress and Toddler Bed Mattress with removable, washable cover is $20 off today.
Diapers: Babyganics are 40% off all sizes AND have a 50% off coupon! A 184 pack of diapers is $3.24!
Strollers: The Graco Fastaction Fold Jogger Click Connect Travel System is $230.33 and INCLUDES Graco Snug Ride infant car seat. This is also a jogger stroller and will be used for years! Please note that the Chili Red color is the least expensive…the color makes a difference in price.
The Cynebaby Vista City is a well-rated and very cute pram to toddler stroller and a good deal at $60 off, but please note it *cannot* hold a carseat.
Joovy Scooter X2 Double Stroller in Blueberry is only $154! This double stroller is lightweight, side by side and fits through most doorways!
Toys: We honestly haven't seen too many great deals on toys BUT the Melissa and Doug Play Kithcen is 42% off until 1p eastern.
We'll add more deals throughout the day! If you've found great baby deals, please share with us on Facebook or Twitter!