Have questions about labor and childbirth? Childbirth expert and NP, Flynn O'Neill answers!
!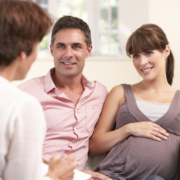 For expecting parents, labor and birth can bring just as many questions as being a new parent. Here are 3 common questions about childbirth.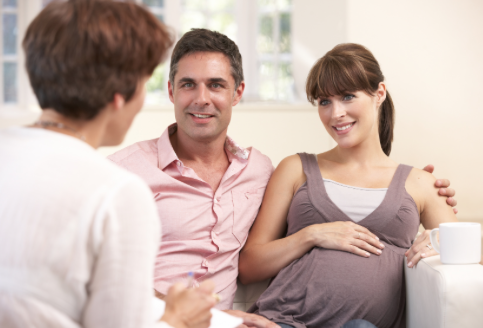 1 .What is the best time to get an epidural?
Epidurals are the most common and effective methods to control pain in labor. Prior to getting an epidural your anesthesiologist will require you to consent to the procedure, they will need to collect their equipment, likely want a platelet count from your blood work upon admission to the hospital and IV access. Regarding timing keep in mind labor does occur more rapidly when you have had more than one child versus if it is your first delivery. Studies show no change in outcomes for baby or mother if they chose to get an epidural, so the easy answer is get your epidural anytime. Traditionally, many providers recommend getting pain relief when in active labor. The American Society of Anesthesiologists (ASA) and the Society for Obstetric Anesthesia and Perinatology (SOAP) Practice Guidelines for Obstetric Anesthesia recommend using the lowest concentration of LA that provides effective maternal analgesia and satisfaction with minimal adverse effects.
2. Do the doctors allow delayed cord clamping?
Many parents ask this question in class, perhaps as they have had friends ask it and may not even know why they would want this practice done. The idea is that parents want their obstetrical provider to delay cutting the umbilical cord to allow more blood to flow to their baby. Both the American Academy of Pediatrics (AAP) and the American College of Obstetrics and Gynecologists (ACOG), say that providers should delay cutting by 30-60 seconds. This small delay does allow more blood volume to the infant as 75% of their blood volume is transfused in the first sixty seconds. The main advantage of this shows at 6 months these babies have better iron stores, so this is particularly helpful in mothers who were anemic themselves or who plan to breastfeed without supplementing iron in their children. Cord clamping should never delay or impact care of mother and baby in the event of an emergency. Lastly the risk of delayed cord clamping could be less stem cells available to donate or privately store and increased bilirubin levels in the baby that can lead to jaundice.
3. Do inductions increase risk of cesarean section?
Contrary to long-standing belief, a review of five studies found that the cesarean rate was not increased by induction at full term, meaning after 37 weeks. The guidelines agree induction should not occur prior to 39 weeks unless medically indicated for women with diabetes, low amniotic fluid, preeclampsia and other obstetrical complications.
2021
(5)
2020
(37)
2019
(30)
2018
(9)
2017
(17)
2016
(12)
2015
(15)
2014
(16)
2013
(18)
2012
(4)