Reddit AMA (AskMeAnything)
CEO Denise Stern is on Reddit this Tuesday (12/13) answering your questions about small business, what it's like to build a franchise… and sleep of course!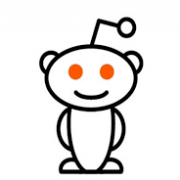 Reddit's Ask Me Anything (AMA) series is exactly what it sounds like… Redditors from anwhere in the world are invited to ask one user anything they want. On Tuesday 12/13/16, Denise Stern, President & CEO of Let Mommy Sleep answered questions about small business, franchising, advocating for parents and why we chose the company name. The purpose was to help other entrepreneurs and talk about some of the specifics of a care based business. The transcript is here.

CEO Denise Stern with Rachel, RN and Jordan, CLC on Capitol Hill.