Financial Advisor Ryan OKeefe of Northwestern Mutual in New Jersey shares the 2 main reasons new parents should invest now.
Expecting parents have lots of planning to do: nursery planning, baby registry, childcare and more. The one thing that parents might forget though, may be one of the most important- financial planning. Ryan Okeefe of Northwestern Mutual in Morristown, NJ shares the 2 main reasons new and expecting parents want to consider financial planning in this video: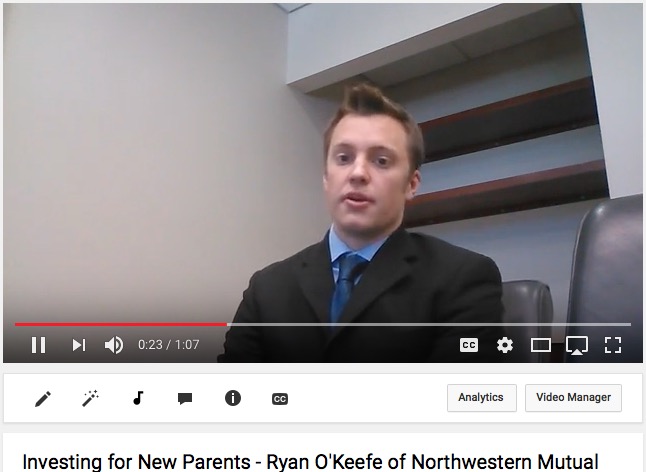 If you're in New Jersey or the tri-state area, you can learn more about life insurance, investing, 529's and more by visiting ryanokeefe.nm.com or call Ryan at 732.947.9672.
2021
(5)
2020
(37)
2019
(30)
2018
(9)
2017
(17)
2016
(12)
2015
(15)
2014
(16)
2013
(18)
2012
(4)