Here are the curent recommendations from the CDC for car seat safety in Virginia, Maryland and DC: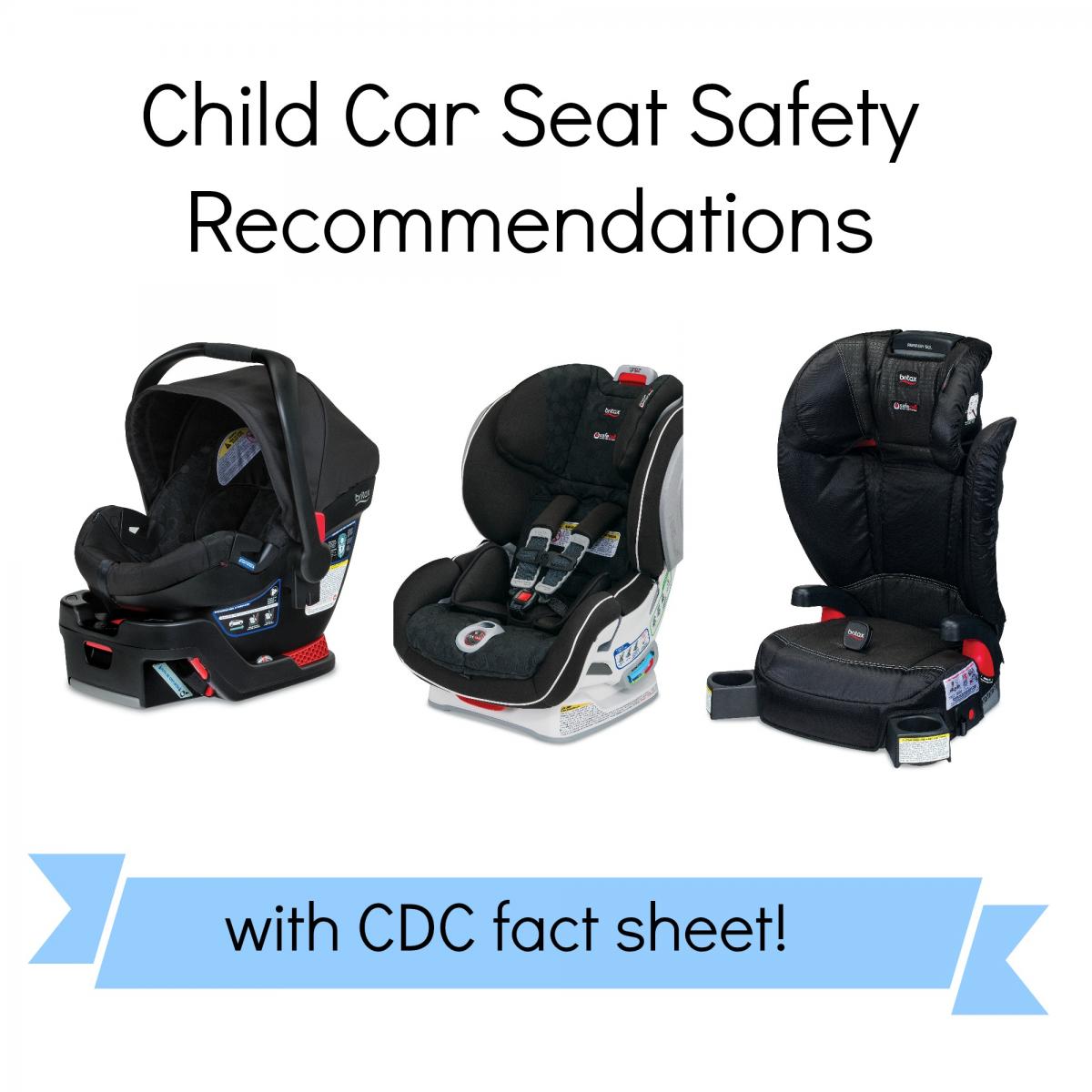 Car seat safety laws vary by jurisdiction. For families who travel each day between Washington D.C., Maryland, and Virginia, it can be difficult to know each area's laws. Here are the current laws for each jurisdiction:
Washington, D.C.
Any child up to 16 years of age must be in a properly installed child safety seat or restrained in a seat belt
Children under 8 years old must be in a properly installed infant, convertible (toddler) or booster child seat.
Booster seats must be used with both lap and shoulder belts
Passengers under 3 years old must be properly secured in an approved child safety seat in the rear of the vehicle.
Maryland:
Children under 8 must ride in an appropriate child safety seat, unless the child is 4'9″ or taller. Child safety seats include car seats and booster seats.
Every child from 8-16 years old must be secured with a seat belt
The law applies to both in-State and out-of-State vehicles, and is the driver's responsibility.
Children under the age of 16 may not ride in a bed of an unenclosed pick-up truck.
Virginia:
Infants should ride in a rear-facing safety seat minimally until they are at least 1 year old AND at least 20 pounds.
Infants should never be in the front seat of a vehicle that has an active airbag.
Child safety seats are required for all children until their 8th birthday. Safety seats must be used and approved by the Department of Transportation standards. There is no height or weight requirement. The law is based solely on age.
Rear-facing child safety seats must be placed in the back seat of a vehicle. If the vehicle does not have a back seat, the child safety seat may only be placed in the front passenger seat if there is no passenger side airbag or if the airbag has been deactivated
It is recommended (but is not the law) that a rear-facing child safety seats be used until 2 years of age or longer, depending on the weight and height limits specified by the manufacturer.
A 5 point harness seat is recommended.
When children outgrow their booster seats and they are 4'9″ tall, they can use the adult seat belts in the back seat provided they fit properly with the lap belt laying across the upper thighs and the shoulder belt fitting across the chest.
Children cannot ride unrestrained in the rear cargo area of vehicles.
Children ages 8-17 (until 18th birthday) must be restrained by a seatbelt.
Children under the age of 16 may not ride in a bed of an unenclosed pick-up truck.
Despite the laws, most states also cite recommendations for safe car seat practice and offer resources on the types of child safety seats available with recommended age, weight, and height requirements. Please read the current suggestions on this fact sheet, courtesy of the CDC:
2021
(5)
2020
(37)
2019
(30)
2018
(9)
2017
(17)
2016
(12)
2015
(15)
2014
(16)
2013
(18)
2012
(4)